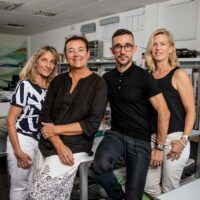 Visit our furniture showroom in Estepona and we will help you choose the perfect furniture for your home. If you're feeling overwhelmed our interior designer is ready to help. If you're looking to get started quickly we have our own range of stylish furniture packs to choose from.
Explore our range of furniture below, find the piece you like and contact us to get started!
Sofas in Estepona
Have your sofa made to measure and be sure to have the sofa of your dreams!
Beds in Estepona
We have a wide range of customisable beds to style your bedroom perfectly
Furniture Packs Estepona
Looking for an easy way to furnish your home? Choose from our range of stylish furniture packs to get started quickly.