Welcome to Bella Design
Interior Design in Estepona
From our interior design studio in Estepona we offer everything you need to create a beautiful home, from bespoke soft furnishings to a wide range of quality sofas, beds and furniture plus an interior design service to bring it all together!
Interior Design Inspiration
Browse our curated interiors for inspiration to get you started.
Recently added furniture
Explore our range of beautiful furniture for your home
Furniture Packages
An easy way to furnish your space
Choose from our stylish range of furniture packages and start enjoying your property sooner than you think.
Amazing service and a lovely home
When we started our project we were at home in Stockholm. Jacqueline really listened to what we wanted to do with our apartment and we did everything online. We met Jacqueline and her team face to face the first time we visited our newly decorated home! We were thrilled. Thank you so so much.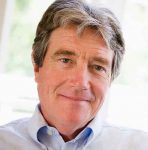 Marcus, Sweden
BellaDesign is part of the BellaGroup.